The GolfBuddy WT5 brings a slimmer design and lower price tag to the GolfBuddy lineup. It offers the basics in its simple black-and-white LCD that is 1.3″ across. The WT5 watch weighs 2.3 ounces and is 2.32"x 1.65"x 0.52" in size. The company claims to 8 hours of use with the rechargeable battery, so count on one round of golf, and consider yourself lucky if you get in two.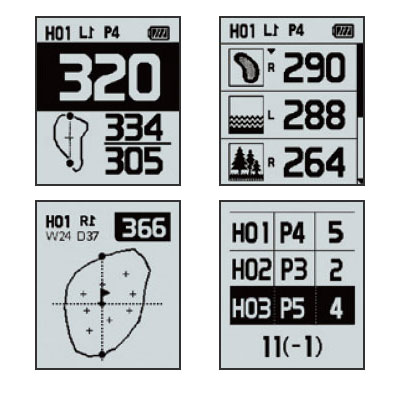 Click to enlarge
Four buttons allow the player to get distances to front/center/back points of green, as well as, targets and hazards (good…). You can place the pin on the image of the green using the buttons for a more accurate distance reading. The GolfBuddy WT5 has a scorecard and lets you measure shot distances, but there is no online portal for later analysis.
The GolfBuddy WT5 is water resistant and is available in black/blue and white/orange color options.
Retail price: $199.99
Amazon: Check price now
and…video!
---