You didn't think Garmin would leave a gap in their naming, already having the S1, S2, S3, S4 and S6, did you? We didn't. And lo and behold, released at the 2015 PGA Merchandise Show, is the Garmin Approach S5 watch.
The Garmin Approach S5 has an incredibly strong feature set, and one that, like the Garmin Approach S6, goes far beyond that of the other Garmin Approach offerings at the lower end, such as the S3 and S4. The S5 is the same form factor as the S6, at 1.8″ x 1.8″ x 0.56″, 1.6 oz and with a 1.0″ color touchscreen that is 180 x 180 pixels. The watch is both smaller and lighter than the S3 and S4, and while adding a color touchscreen, matches its estimated 10 hours of battery life on the course.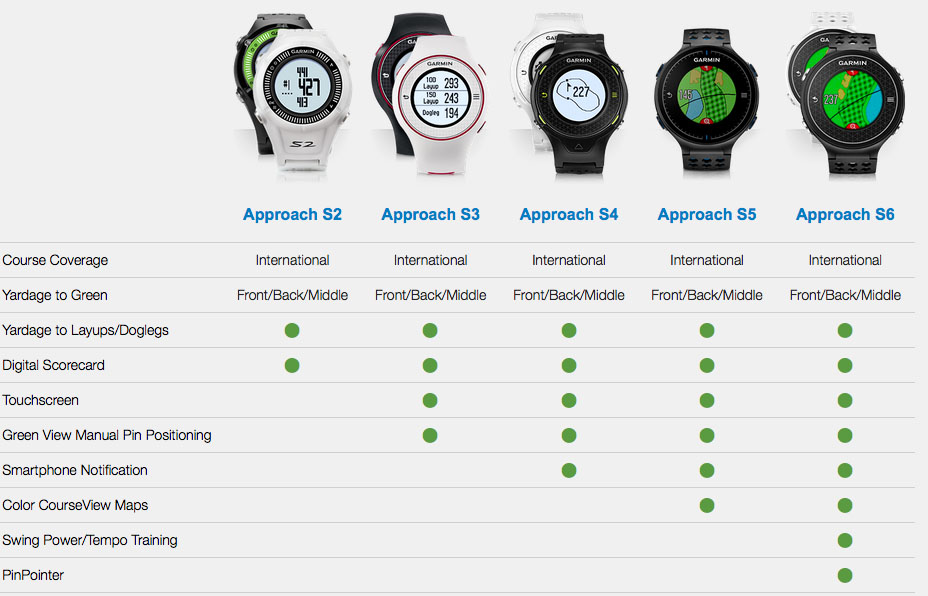 Click to enlarge
The S5 lacks the tempo training and pin-pointing features of the Garmin Approach S6, which is OK with us. It still offers everything else you need – 38,000 preloaded courses, yardages to near-center-far points on the green, layup arcs, scoring and stats, smartphone notifications, and the free Garmin Connect portal. This in addition to full course views and the ability to manually select any point on the hole for distance readings, as well as manually place pins for more accurate yardages.
The $350 retail price is a bit lower than the S6, though the lack of yearly fees for course updates or the Connect portal makes it that much more enticing versus competing device with additional costs, such as the SkyCaddie LINX. Plus, who can deny the coolness of a color touchscreen with full course maps? If you are looking for a bit of additional flash, you can also purchase accessory bands to spice up the basic offering, which is available in black with blue bezel accents.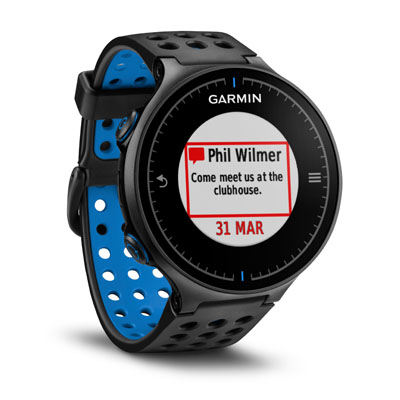 Click to enlarge
Retail price: $349.99
Three year total cost: $349.99
Availability: Discontinued. Replaced by the Garmin S20, though units may still be available on Amazon.com (see link below)
Amazon.com: Check price now
---